EMBELLISHMENT SOLUTIONS
Embellish workwear, corporate wear, PPE, uniforms and accessories to make employees uniquely and recognizably yours.

In-House Embellishment Services
Two state-of-the-art, in-house embellishment facilities offer endless ways to express your brand on clothing, travel gear and promotional items.
In-house embellishment facilities in Alberta and Ontario are attached to Mark's Commercial fulfillment centres, providing fast turnaround on branded or personalized workwear and promotional products.
Providing in-house embellishment eliminates delivery delays associated with third-party vendors. We also guarantee quality and respond to requests efficiently through managed program solutions and dedicated Client Services Team representatives.
Embellishment Options
Embroider – To brand or personalize clothing, headwear or gear.
Emboss – To brand your name/logo on fabric (shirts, pants, jackets, caps, etc.).
Deboss – To brand your name/logo on harder surfaces (portfolios, binders, wallets, gloves, etc.).
Heat Seal Transfer – For intricate designs and to maintain the integrity of waterproof fabrics.
Laser Etch – To apply precision designs onto fabric.
Appliqué – Ideal for schools and sports; unique vintage look; ability to integrate various fabrics.
Screen Print – Effective pricing for large orders; various applications for multiple looks.
Cresting and Labels – Non-permanent application with multiple customization types and consistent logo reproduction.
Branded Workwear
Help your workers be instantly recognizable in the field and build your brand in any industry.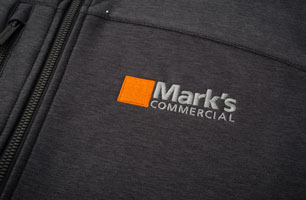 Industrial
Easily identify your company's workers on a busy jobsite.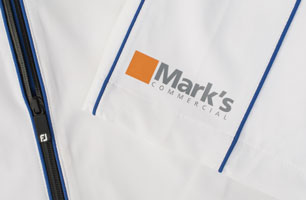 Hospitality
Let customers know when they're dealing with a representative of your company.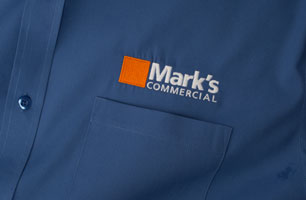 Corporate
Make your staff stand out and help customers and competitors identify your company.