VizLite Dual Technology is a combination of phosphorescent and reflective technologies and is a revolution in safety.
VizLite™ Dual Technology phosphorescence offers a third level of protection, when there is low light or no light, by giving off an intense glow for up to 8 hours, without the use of batteries. VizLite™ Dual Technology phosphorescence is charged by ultraviolet light after five to ten minutes of exposure.
---
THE THREE LEVELS OF VISIBILITY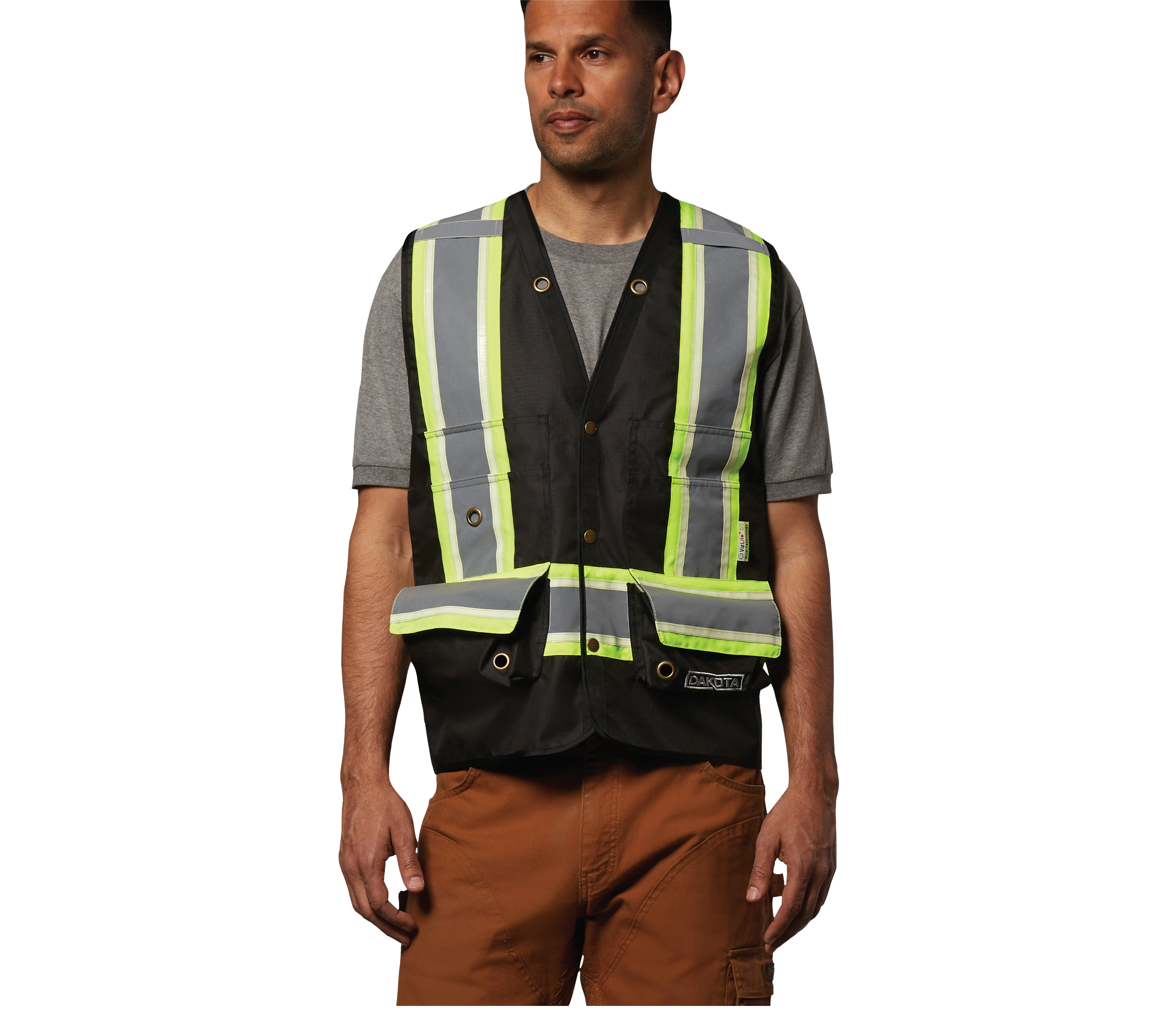 FLUORESCENCE
Base Fabrics for daytime conspicuity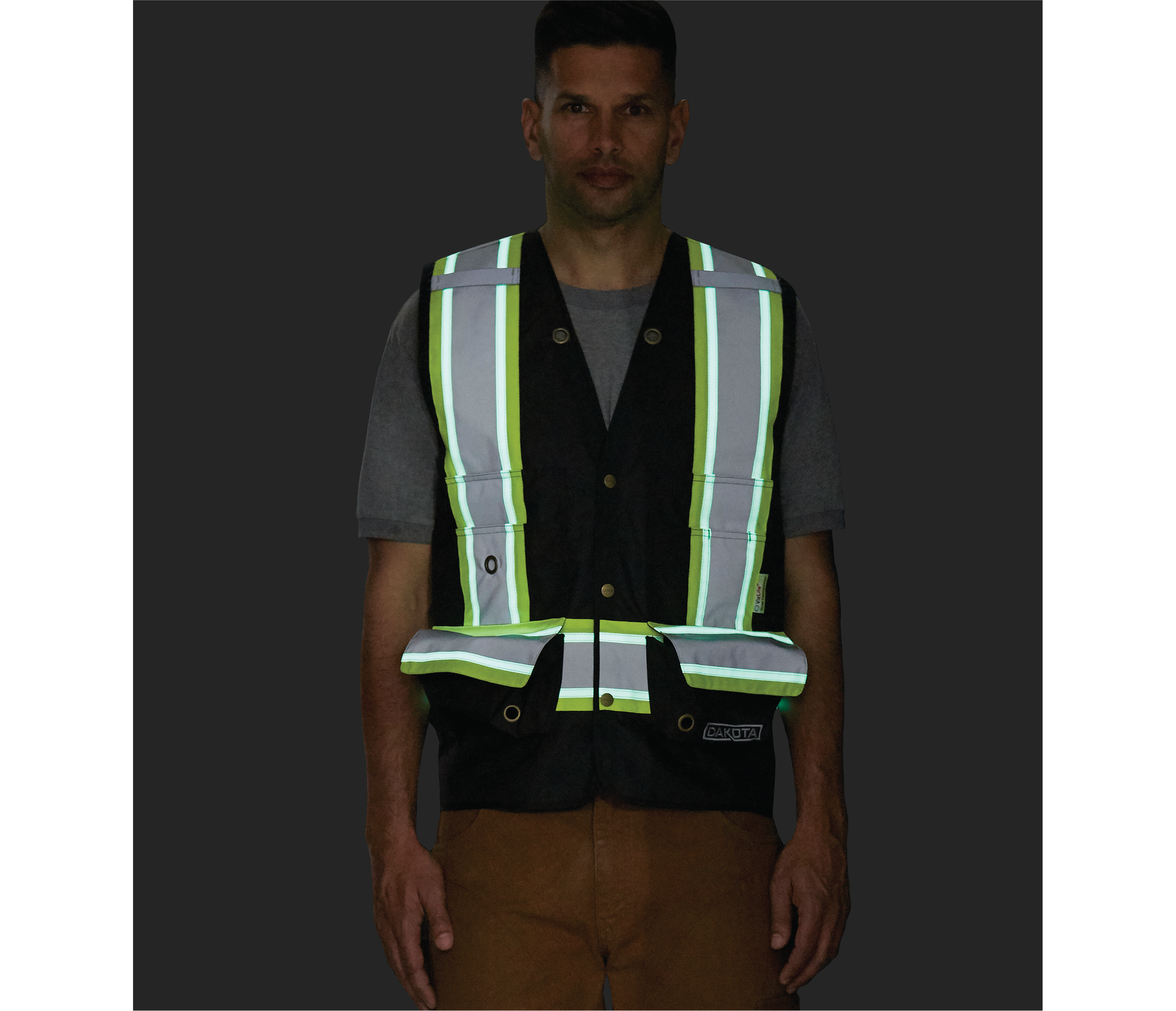 REFLECTIVE
Reflective fabric reflects light back to the source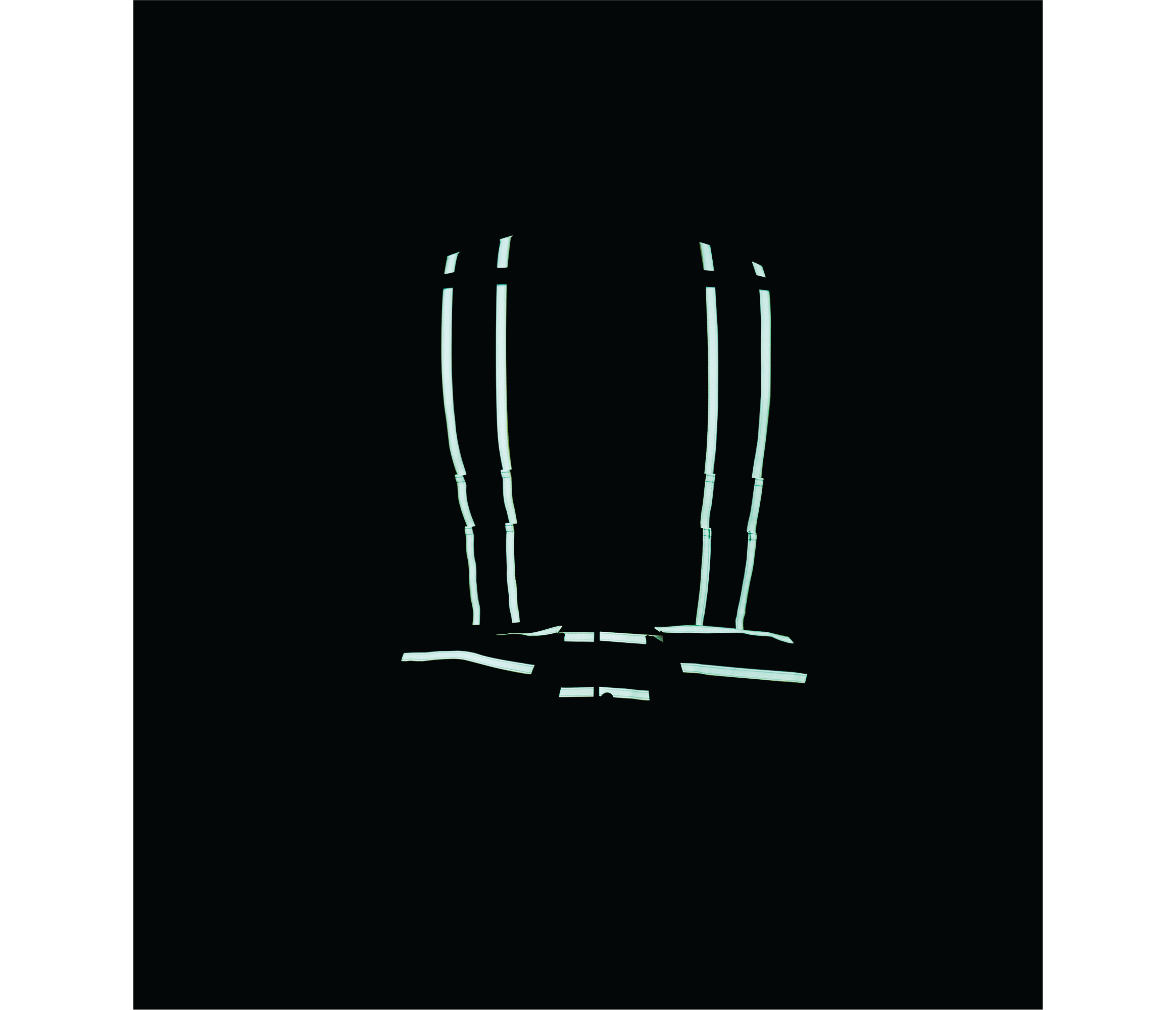 PHOSPHORESCENCE
Absorbs UV light and re-emits it as an afterglow

There is a range of VizLite™ Dual Technology products to meet the needs of the global safety market.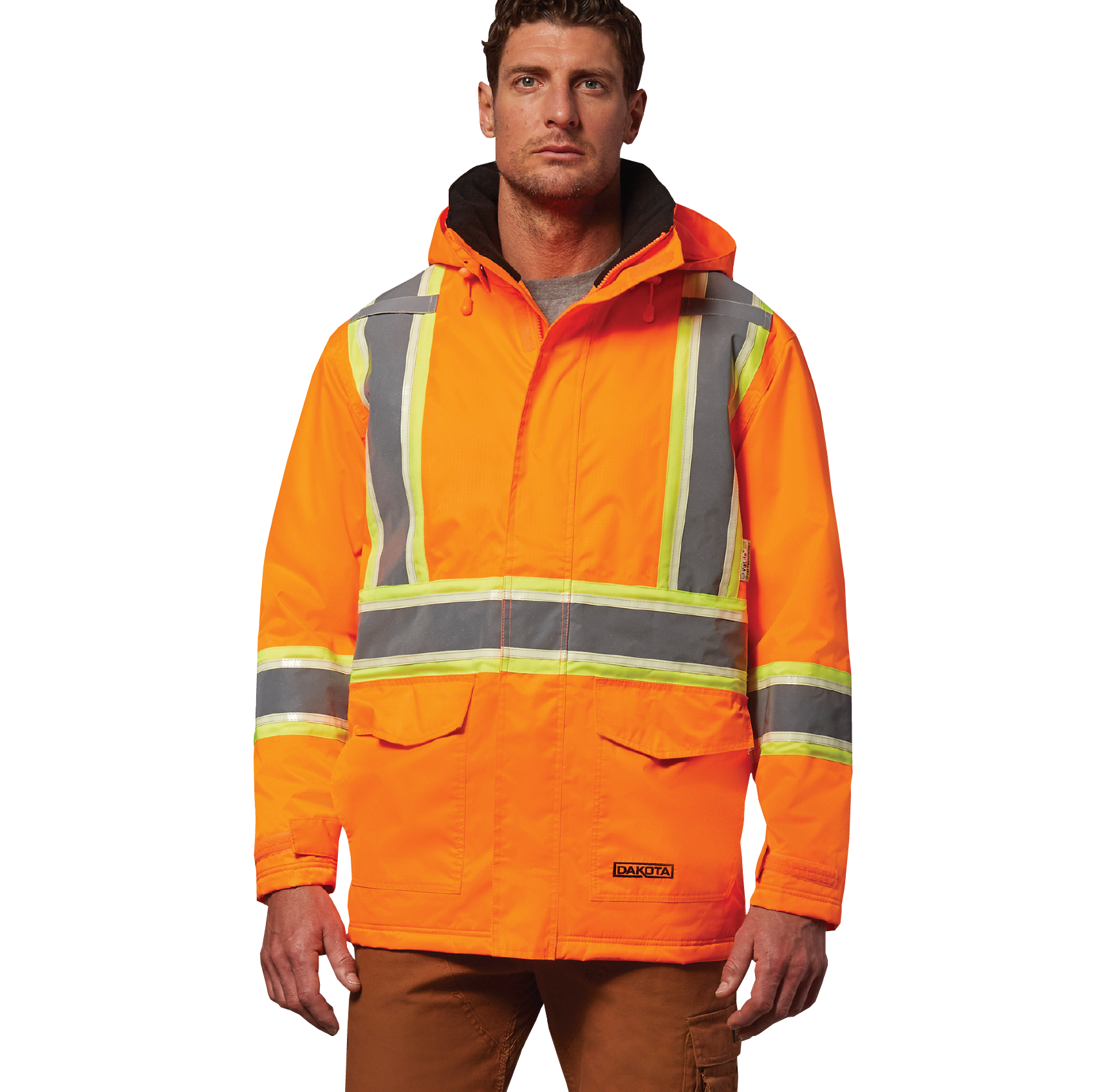 DAKOTA
Men's VizLite DT Class 2 150D Jacket
Style: 1AAGDK-VLJL02, 1AAGDK-VLJL02X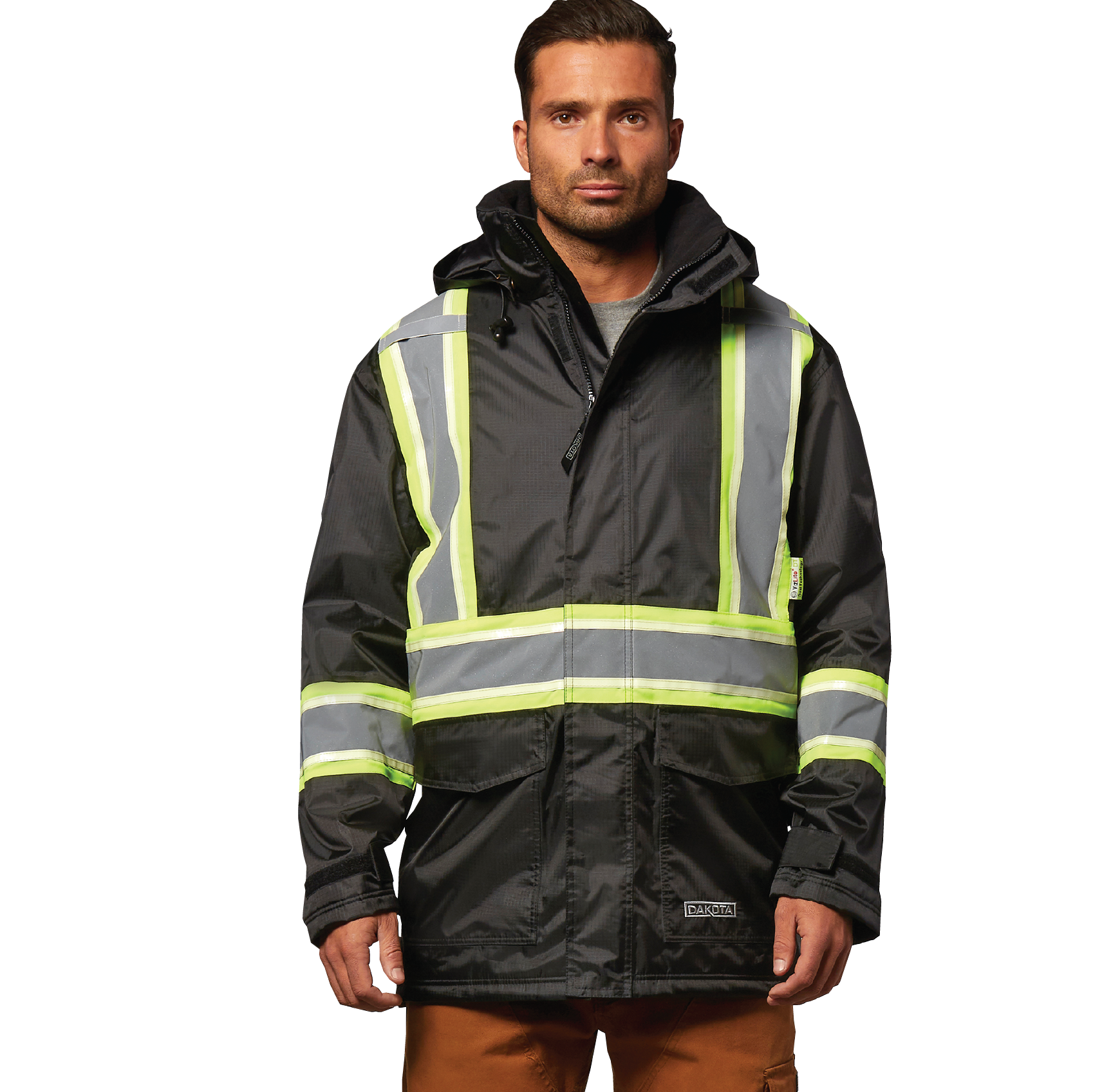 DAKOTA
Men's VizLite DT Class 1 T-Max Lined 150D Jacket
Style: 1AAGDK-VLJL01, 1AAGDK-VLJL01X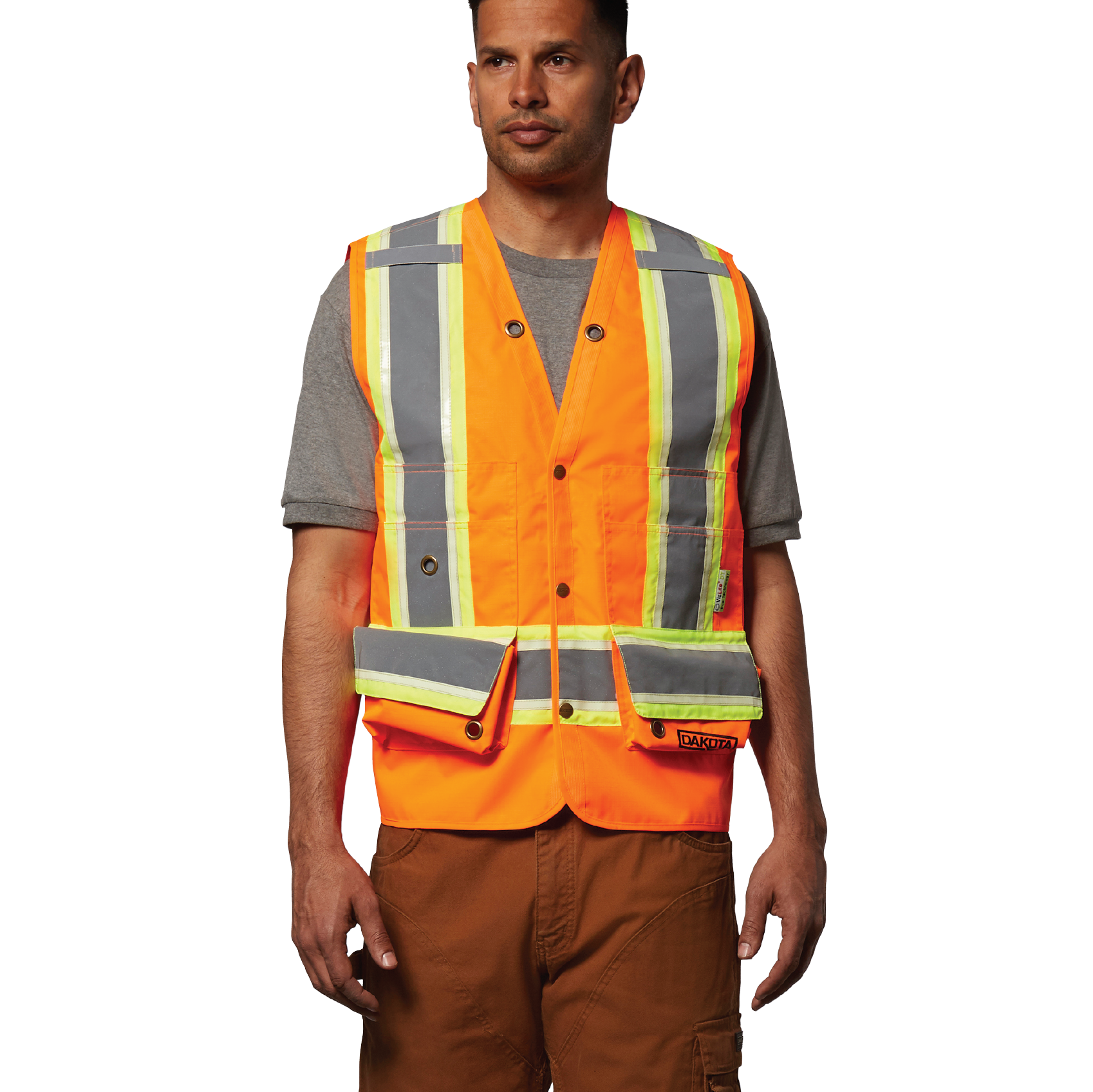 DAKOTA
Men's VizLite DT Class 2 300D Surveyor's Vest
Style: 1AAFDK-VLVU02, 1AAFDK-VLVU02X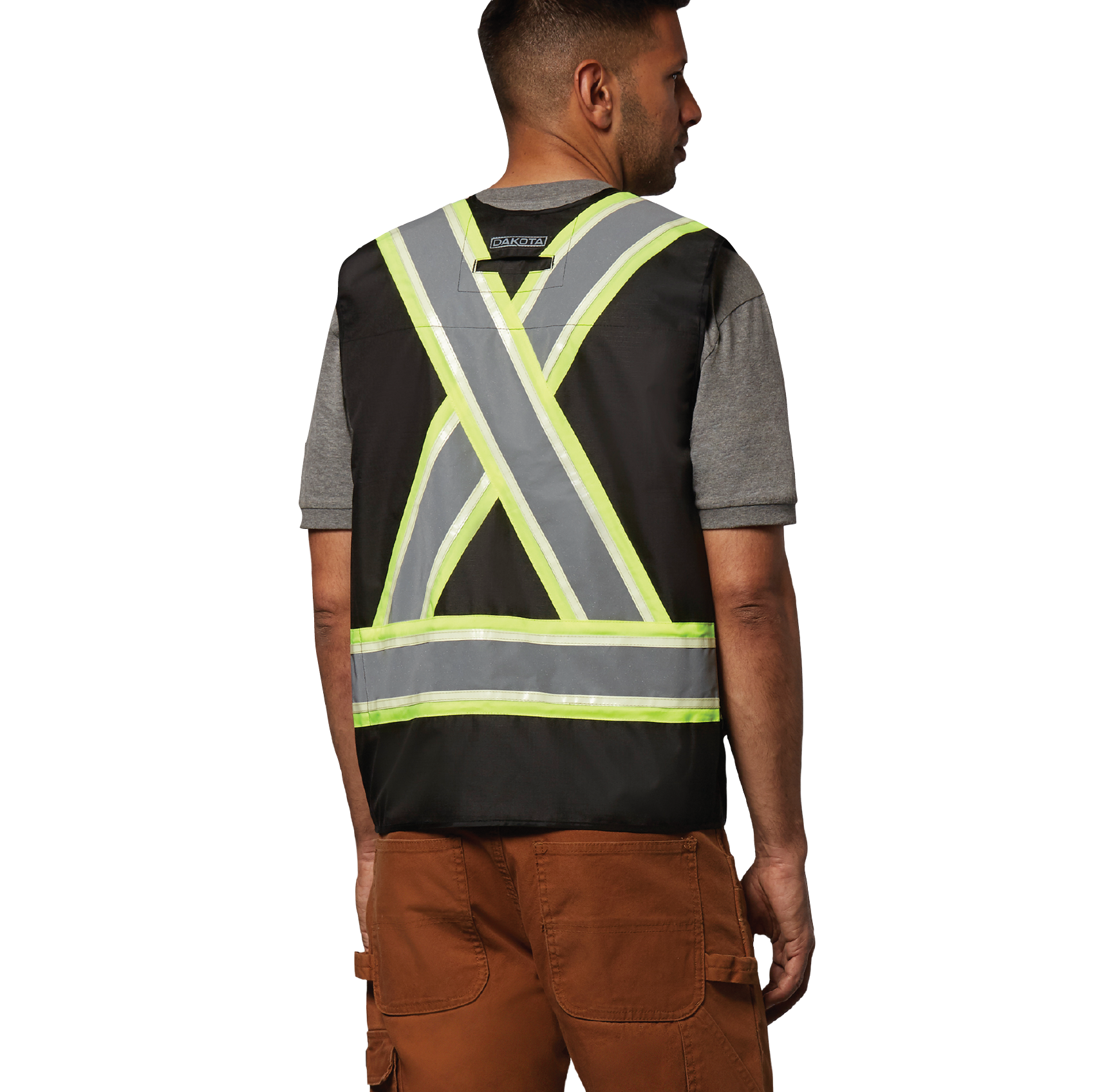 DAKOTA
Men's VizLite DT Class 1 300D Surveyor's Vest
Style: 1AAFDK-VLVU01X, 1AAFDK-VLVU01